Don't miss our

Saturday, Jan. 19, 2019
73rd Annual Camellia Society of Central Florida's
Camellia Show & Festival
Winter Park Garden Club Clubhouse at Mead Botanical Garden
Free and Open to the public – Mead Botanical Garden
(1500 S. Denning Drive, Winter Park, FL 32789)
______________________________________________________________
 2019 Camellia Show Activity Schedule
7am – 10 a.m. Enter camellia blooms (ANYONE)!  Volunteers available to assist with registration. (Location: Winter Park Garden Club @ Mead Botanical Gardens)
10 a.m. – 4 p.m. Camellias for sale with other plants, merchandise and food.  (Location: Clubhouse Area)
10 a.m. – 11 a.m. Camellia 101 Class – Robert Bowden, director of the City of Orlando's Harry P. Leu Gardens (Locations: Barn)
11 a.m. – 4 p.m. Self-Guided Tour of Mead Garden (Location: info at Clubhouse)
1 p.m. – 4 p.m. Camellia Show is officially OPEN to the public.  See thousands of competition blooms up close! (Location: Winter Park Garden Club @ Mead Botanical Garden)
4 p.m. Camellia Show closes
_____________________________________________________
JAPONICA SPONSORS 
Epsoma – Holly Tone FertilizerSouth Seminole Farm & Nursery, Casselberry, Florida
Sunshine Engraving, Longwood, Florida
Kramer Landscape, Lake Mary, Florida

_____________________________________________________
SUSANQUA SPONSORS:
Loch Laurel Nursery, Valdosta, Georgia
Lukas Nursery & Butterfly Encounter,  Oviedo, Florida
SEEDLING SPONSORS:
Apenberry's Gardens, Orlando, Florida
Palmer's Gardens & Goods, Orlando, Florida
PARTNERS: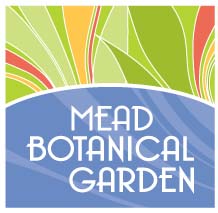 The Winter Park Garden Club
Florida Federation of Garden Clubs
___________________________________________________ 
"How to Enter a Bloom for the First Time" Guide
The morning of the show or the day before the show, select for your entry a well-formed bloom without a blemish on any petals or deformity.    Clip the bloom with enough stem to emerge in a shallow 1 1/2 inch deep cup. Include at least one leaf (without blemishes) from the bush to be shown along with the bloom.  Be sure you gently shake off any insects as well.  Ants really like camellias blooms.  Do not store your selected camellia bloom(s) in the refrigerator (too much moisture and will brown the petals). Transport each bloom in a baby food jar size container filled halfway with water.  Don't let the petals touch the water.  Bring the bloom to the show and seek out the "Receiving Room," where we will assist you in filling out the entry card. The show staff will determine the correct name for the bloom if unknown.  The bloom will be put in a cup of water and placed in its corresponding division to be judged.
After the judging is complete the show will be opened to the public at 1 p.m.. At that time you may find your bloom and see how it fared with the competition.
___________________________________________________
Camellia Terms
Japonica: one of the most well-known species of Camellias. Originally from mainland China, Taiwan, southern Korea, and southern Japan.
Reticulata: a species of Camellia native to southwestern China, with usually large, loose blooms.
Hybrid: a cross between multiple Camellia species.
Sasanqua: a species of Camellia native to southern Japan, usually shrubby, and with varying petal types.
Miniatures: blooms that are 2 1/2 inches or less in size.
Seedlings: blooms from a non-registered variety of Camellia that is unique from previously registered varieties.
Mutants: blooms from a plant of an established variety of Camellia, that differ from the standard look of that
variety's blooms.
Unprotected: Camellias grown outside, not in a greenhouse.
Untreated: Camellias grown naturally, without the use of gibberellic acid.
Treated: A bloom that has been treated with gibberellic acid (called gibbing).
Gibbing: The technique of applying gibberellic acid to a bloom to induce growing and size.
___________________________________________________
2018 Show Winners
https://camellia5.azureedge.net/assets/Central%20Florida%20Results%20January%2020%202018.pdf